POWER CYCLE 7
How to DREAM, enforce your BELIEF System, build DRIVE in everything you do, create VISION for your future, develop your COURAGE, find your PASSION and set yourself up for NO LIMITS.
Some things we learn from books, by going to classes, watching presentations, listening to lectures.  Other things we learn from people by observing, analyzing, imitating and practicing. Power Cycle 7 was created to inspire people into greatness form actual people who lived in our modern society.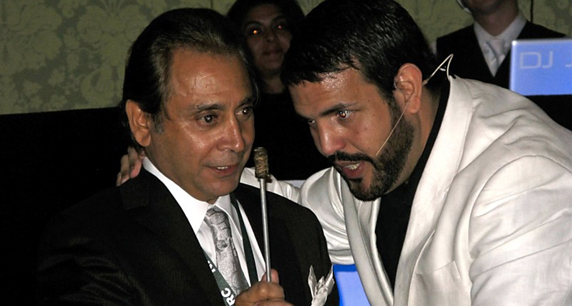 Have you ever known people—leaders—who truly, really feel like they are alive? When they talk, their eyes widen and sparkle; everything they talk about just seems so exciting and interesting. Life through their eyes seems so positive and enticing all the time. These people are in tune with their life purpose and they are living it, breathing it and never give up.
On the other hand, there is another group of people who are unaware or disconnected with their purpose. They content themselves with what is within their reach and are often oriented in negativity, complaints, and dissatisfaction. Life seems bland, monotonous and uninspiring from their eyes.
Bert will teach us how to recognize patterns of thinking from 7 profound figures that have left a significant impact on society because of their character and the challenges they overcame to make their purpose in life a reality. Their accomplishments have made them recognized the world over, and by sharing their stories and habits that set them aside, Bert has created a powerful, inspirational and effective way to demonstrate how we all have Human Potential and what we can do to harness it.
It was great! One of the best presenations I've ever attended.–Alina Aballi, Certified Home Loans
Wonderful and different.–Armando Sierra
You are a wonderful, passionate speaker. I enjoyed your event. Good luck to you and God Bless your family.–Colleen Rebollal, Executive Assistant, BroadStar
LEARNER OUTCOMES:
LEADERSHIP: There are many attributes to a leader but knowing how to recognize them and classify the skills is important.  Bert will help you evaluate yourself, focus your energy, engage yourself and commit to your end goal.
PURPOSE: When you recognize other people's purpose, it inspires you to look deep inside and connect with yours. Bert will show you how purpose gives you an entirely new latitude in life and the tools to recognize your own purpose.
TENACITY: Bert will teach you how to turn your "No's" into alternatives to success. It's not about stepping out of your comfort zone; it's about having you create a new zone when no one else sees or believes it.
For more information please call (888) 711-2044