POWERED BY POTENTIAL, DRIVEN BY LIFE: 
How to communicate with yourself and learn to turn life challenges into defining moments.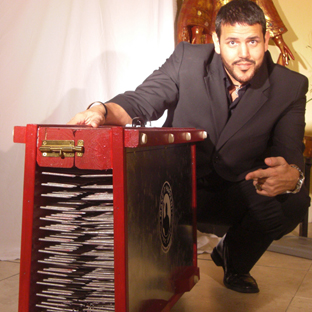 Bert explains how self-awareness and personal accountability are critical factors in the process of achieving sustainable engagement in our own lives. He explores the fact that everything we each need to be inspired is already within us. By understanding what we need to be energized and make better choices about how we manage our energy, we learn to change our state. This allows us to be continually productive and fully engaged in our own lives. This keynote teaches us how to become self-aware of patterns of thinking that are holding us back and teaches us how to reprogram our minds, so that even during life's most difficult challenges, we are able to grow and change to achieve our goals.
Awesome. We need to do this at least every 3 months.–Lourdes Cadavid, Certified Home Loans
Excellent presentation. Very informative. –Kimberly Reese, Staffing Now, Inc.
Bert is a great speaker. He keeps interest up.–Hector E. Ramos, Marketing Broker, Creative Home
LEARNER OUTCOMES:
DRIVE: Participants learn to create favorable outcomes from pivotal moments in their lives so that even during life's most difficult challenges they are able to achieve their goals.
STATE CHANGE: Participants will learn to effectively change their mindset on demand in order to shift their gears, jumpstart their days, and get things done.
SELF-AWARENESS: Participants will effectively develop their self-awareness in order to have a clear perception of their personality, including strengths, weaknesses, thoughts, beliefs, motivation, and emotions.
For more information please call (888) 711-2044